A Trustworthy Partner For Over 30 Years.
Hoffmann Filter Corporation was founded in 1984 when Georg Hoffmann decided to expand his German filtration company, Hoffmann Maschinen-und-Apparatebau, into the United States.
With the quick success of Hoffmann Filter Corporation as a sales office in Novi, MI, we began manufacturing Precoat Filters in 1985. The product line continued to grow, and Hoffmann Filter moved to a larger facility in Wixom, MI in 1991. However, the rising popularity of Hoffmann filters in the United States caused the company to outgrow the facility in just five years, and so in late 1996, Hoffmann Filter moved our headquarters to Brighton, MI.
Today, thousands of filters later, Hoffmann Filter Corporation has over 45,000 sq. feet of manufacturing space available thanks to an expansion to the Brighton plant and the purchase of a second facility in New Hudson, MI, in 2014. Our facilities include a 10-ton crane allowing us to work on large scale centralized systems and plenty of room to continue growing our capabilities.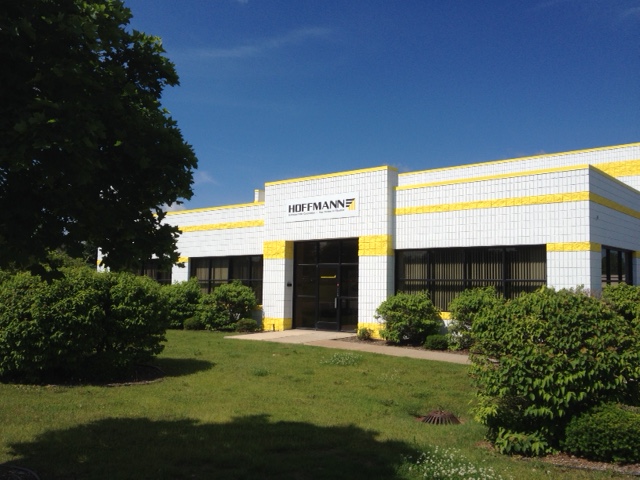 Superior Quality & Service at a Fair Price.
Hoffmann Filter Corporation believes we truly have to earn our place as "Your Partner in Filtration".  In order to do so, we work hard to maintain our three guiding principles our company was founded on:
• to provide our customers with superior products in both function and design
• to offer fair pricing
• to back our products with superior aftermarket service
Engineering        Manufacturing        Commissioning        Maintenance+Service        Accessories
Full Service Under One Roof
Hoffmann system solutions for filtration and
cooling of cooling lubricants.
You will find our conveyor, filtration, and cooling systems virtually everywhere, worldwide. Hoffmann has a presence wherever cutting fluids are used in the manufacturing of toothed gears, condensers, camshafts, turbine blades, and endless other applications. We not only support global corporations, but also ambitious medium-sized enterprises and exciting start-ups in industry.
What all our customers have in common is their high demand for quality, reliability, and precision. Our engineering team's goal with every filter is to raise the bar to make that system more efficient and dependable than the last. The result is custom designed state-of-the-art filtration solutions that have made us a key partner for many industry leaders for over the last 30 years.
Variety with micron precision.
We offer the industry's widest line of filtration solutions, ranging from conveyor systems via pre-separators to the micro and clear filtration of cooling lubricants. We offer more cost efficient standard filtration systems as well as turnkey systems that are custom designed to meet your exact needs. Our filters are able to offer filter fineness from 100 micron all the way down to 1 micron, filtration capacities from 5 GPM to over 2,000 GPM, and cooling capacities from one ton to 200 tons. Hoffmann systems and accessories are designed to perform as efficiently as possible while keeping floor space used to a minimum, are user-friendly, and require little maintenance, all while remaining some of the most reliable systems available on the market.
Our sales, engineering, and service teams work together with our customers through the entire process to create a complete filtration solution that integrates flawlessly into your plant.